Does Your Steering Wheel look 
worn out like one of these?
We will make your Steering Wheel
look and feel like new again!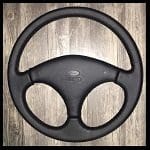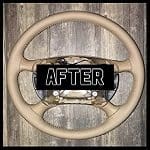 The Steering Wheel is the centerpiece of your vehicle. It is the thing that you touch the most and look at the most in any car or truck. The condition of your steering wheel is therefore the perceived as the condition of your vehicle. Make your steering wheel like new again … and guess what? Your vehicle will feel like new again!
Search for your Vehicle's Photo Gallery Click Here <button>
Have more questions? Click here to visit our home page <button>
<click for Pricing> botton